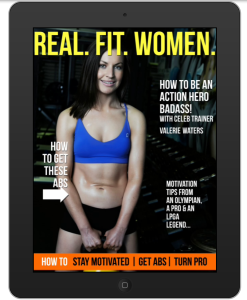 Would you like to be featured in the next issue of Real Fit Women magazine?
Do you have content our readers would enjoy?
Real Fit Women magazine is a digital and interactive magazine available on Apple's Newsstand on the iPad.
The purpose of Real Fit Women magazine is to show that women over 30 can still get fit, that it's never too late.
Submissions from industry professionals, real women, athletes and more are always welcome.
As this is a digital magazine we can include images, text and video.
Whatever your interest in this field we welcome your input.
If your content is featured in an issue, we include a short author biography and a link back to a site of your choice. This is such an incredible opportunity for you to bring awareness to a business, cause or other.
Please contact us using the form below.
Please include as much detail as possible for example:
– the ideas or themes for your contribution
– links to any previous work
– a background on your and why you are an expert on the topic you're pitching (credibility, knowledge and expertise are key)
– a valid email address
We look forward to hearing from you!